Brock & The Brockettes are: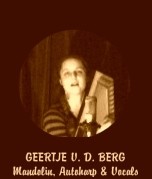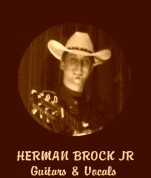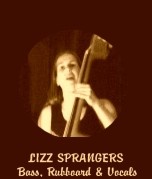 Herman Jr. & Lizz (Eurocasters) have been performing as an acoustic duo for some time now.

Herman grew up surrounded by traditional bluegrass and country music. His dad played banjo in an all American bluegrassband when he was stationed at a NATO air force base in Germany.

Little Jr. started singing close harmony with his family as a young boy. After playing in his dad's band (together with his brother) for years, Jr. started his own rootsband with bassplayer Lizz Sprangers, where again harmony singing played a major role. When attending some practice sessions, Herman Jr.'s girlfriend Geertje turned out to be a great third harmony singer. She picked up the mandolin and autoharp and The Brockettes were born.

With their first gig as Brockettes as support act for the Hackensaw Boys in Porgy & Bess, Terneuzen NL, they're off to a good start.

Brock & The Brockettes sing original and traditional bluegrass, hillbilly and old-time music. Performing around one mic to guarantee that authentic sound which you'll also find on their first album 'Gather around the mic'.